Psychotherapy and counselling in English
Individual psychotherapy and counselling in English
For English speakers who would like to:

 deal better with Polish culture or mentality

 lower a level of stress and anxiety

 raise motivation and energy level

 overcome a crisis situation

 manage more effectively personal or professional life

 have higher self esteem

 feel more connected and less lonely

 deal with depression and learn anger managment skills
Couple's psychotherapy and counselling in English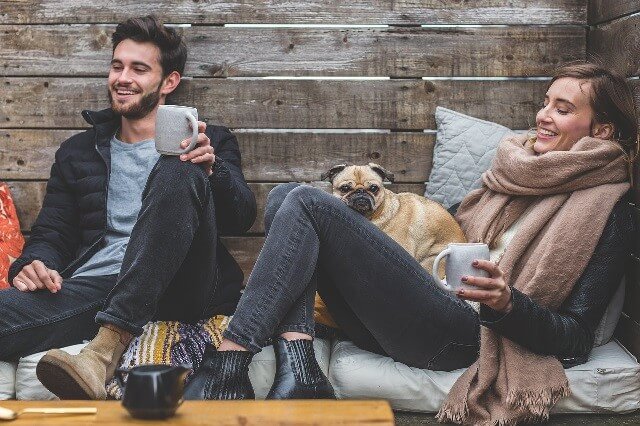 For couples who would like to:

 explore different aspects of relationship that haven't been working for either of them

 solve reaccuring problems and conflicts

 communicate more effectively

 deal with parental challenges, loss, fidelity

 understand the strenghts and weaknesses of their emotional bond

 express the feelings and needs more openly

 decide whether or not they want to continue the relationship
Your wellbeing is important to you?
Your specialist
My name is Marta Jankowska.
I am a psychotherapist and a counsellor with 15 years of professional experience working with individuals, couples and families.
I lead people towards more happy and fulfilled lives.
I have gained international experience practising in Exeter, UK, Denver, USA and Perm, Russia. I got a MA degree at Warsaw University and finished  4 year post graduate school of Integrative Psychotherapy at Instytut Psychologii Zdrowia. I finished internship at Institute of Psychiatry and Neurology, NZOZ "Ogród" – psychotherapy and counselling center, helpline for adults in emotional crisis 116 123. I have co-operated with a number of organizations and projects focused on bringing more awareness and life skills to raise the life's satisfaction. I practice under a supervion of a licenced psychoterapist. Please check some of my certicates and diplomas here.
Psychotherapy and counselling in English
How does it work?
The first meeting is to define a problem or life area a person or a couple would like to work on. The client/couple decide which goals would be most important to focus on. We talk and decide on the best possible form of professional help – more consultations, short term, long term psychotherapy, coaching or referral to a different specialist. The sessions are usually once a week.
The indivudial psychotherapy and counselling in English is 190 PLN/50 minutes
The couple's psychotherapy and counselling in English is 250 PLN/60 minutes.
The sessions can be book online at any convinient time for the clients. The payment is upfront.
Skype sessions are available!
Follow the link to book your first session. When its your session time, please call me at Skype login jankowskam4@gmail.com
Need professional help but not sure where to start?